DILLON M. DeROSA (Song Composer/Arranger/Orchestrator/Mixing Engineer) has been composing for Film, Video Games, and various Media for seven years. He comes from a family with a rich musical background, a BFA in Studio Composition, and has been nominated for best original score for a short film at Z-fest. A film scored by Dillon titled "Winter Rye" has been aired on PBS twice.
VANESSA LONG is an American choreographer and teacher noted for her theatrical style and activism work. She is a graduate of West Chester University of Pennsylvania with a BA in Theatre and Dance. After graduation she moved to New York City to begin her career in choreography and stage direction. She has choreographed a total of 17 Off-Broadway shows over the course of two years along with several short films and music videos. For her short film "Dissolve" she worked in close collaboration with Kate Barker-Froyland (Director/Writer of "Song One" with Anne Hathaway) which went on to be shown in several film festivals around the world. In October 2014 she founded the Vanessa Long Dance Company based in NYC. The VLDC is currently the resident dance company at the Manhattan Repertory Theatre and Resident Artists at Anita's Way. They have received glowing reviews on their performances and received several features in magazines such as Dance Teacher Magazine,Yoga Magazine, New York Talent, Magazine, and Kindred Spirit Magazine. Vanessa is ecstatic to be choreographing for Hanging Cow again, on 12 Steps!
DAHLIA BARAKAT, our resident Stage Manager and Set Designer, graduated in 2003 with a Bachelor's degree in Set and Costume Design from Cairo, Egypt. She taught Art for two years, and since then has decided to focus all of her efforts into teaching herself, instead, what she loves to do most. She participated in several local productions and won an award for best set design. She spent the last year earning a Certificate in Theatre Studies at Northern Virginia Community College where she got to dabble in more set design and stage management. She now lives in New York City where she is thrilled to be working with Elise as principle stage manager for Hanging Cow Productions. To view her work, click here!

EMILY GOGGIN, musical director - Emily is an NYC-based music director and pianist and holds a degree in music from George Washington University. After making her professional debut music directing Girl vs. Corinth for DC Fringe, she recently moved to New York and is excited to work with Hanging Cow Productions for her first show in the city!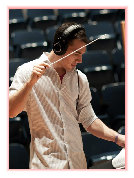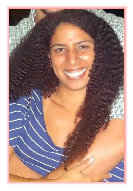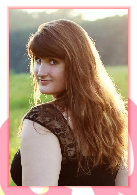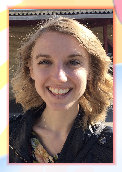 Our 2016 debut production CREW!