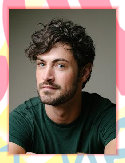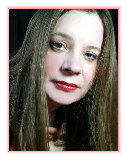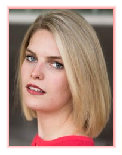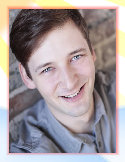 Savannah-Lee (Crystal) was so excited to be a part of 12 Steps! She is a recent graduate of the University of North Carolina School of the Arts. Credits Include: Romeo & Juliet as The Nurse (Gorilla Rep), Rock of Ages as Sherrie Christian (ATC [Broadway World Nomination: Best Leading Actress in a Musical]), Shrek: The Musical as Fiona U/s (SSMT), The Women as Sylvia Fowler. All the love to my amazing family, Mom, Dad, Landon, Seymour Mamaw and Papaw, and Nana and Papa Greg. I love you all so much and I couldn't have gotten here with out you. Thank you for everything you have given me. For Sandy Beam: I miss you everyday.
Dustin Schlairet (Marshall) is a pretty swell lad who is not, repeat is NOT addicted to coffee. Recent credits include: New Chair in Furniture The Musical, Pimp in Les Mis, Dance Captan for All Shook Up, Coricopat/ Genghis in CATS, and many more. He attended the Neighborhood Playhouse and also completed the training program at Broadway Dance Center. He is also a certified Zumba instructor and a Kick Boxing Enthusiast. A special thanks to Emily and Edgar for tolerating and encouraging his vivacious and loquacious home character. Say yes to life!
Bobby Allan (Doodle) was excited to be a part of 12 Steps the musical. He has been living in New York City for two years working with various theater companies. His most recent performances include Vice Principal Douglas Panch in the 'St. Bart's Players production of the 25th Annual Putnam County Spelling Bee'. as well as his television debut on SyFy Channels' show 'How The Internet Ruined My Life' playing Leigh. A native of Pittsburgh PA, Bobby studied acting at The University of North Carolina School of the arts where he received his B.F.A.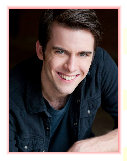 Robert Mark (Graham) started his acting career in 1997 in Bye Bye Birdie as the lead. Robert also had leading roles in Fiddler on the Roof, A Funny Thing Happened on the way to the Forum, Best Little Whore House in Texas, & Damn Yankees…. Other credits include Can'noli Happen stage series, Smoking Section, The Guido Monologues and The Sixth Session. Robert's film credits include the documentary Pleasant Days (An East Harlem Story) as a producer. Fists of Love, The Dash, Licentious, and B.O.A.T.S. Robert has a degree in Performing Arts and studied under the likes of Dr. Rob Jaclouiskey, Dr. Sarah Stevens, Stephanie Larkin, Janice Paganelli, Thomas Snowden to name a few. Dare to Dream….
Jennifer Wilson (Paige) was very excited to make her NY stage debut in 12 Steps! For the past 2 years, she has been part of the Hanging Cow Productions team, participating in readings and auditions. She hopes to be discovered so she won't have to return to her corporate day job as an internal auditor! Jennifer thanks her friends and family for all their support, but especially her friends at Hanging Cow for taking a chance on a small town girl from Minnesota!
Graham Galloway was so excited to be a part of 12 Steps! While she is a Dallas native, Graham has performed all over the country. Some of her favorite roles include: My Way: A Musical Tribute to Frank Sinatra (Woman 2), Legally Blonde (Serena), A Catered Affair (Janey), Mauritius (Jackie), as well as being a resident performer of?? Six Flags Over Texas for five years. Graham has a BFA in Acting from Stephens College. A very special shout out to my family, John, and YOU for supporting live theatre.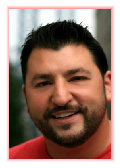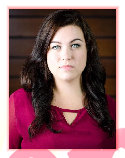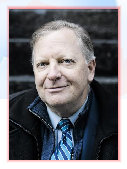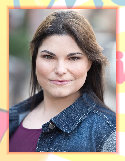 Our 2016 debut production CAST!